Exhibition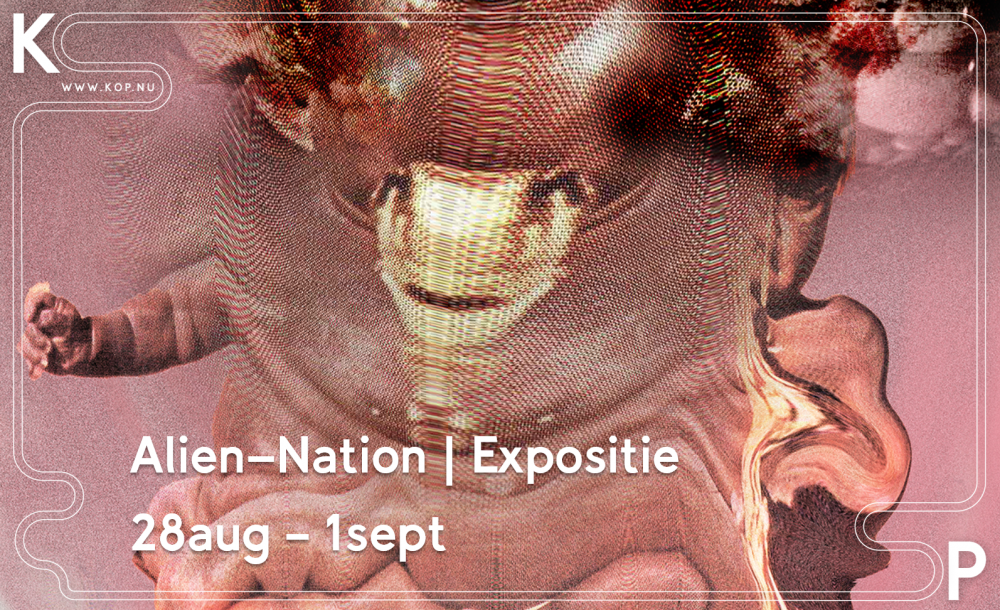 Find yourself on a journey through the maze of life; step into the unknown Alien Nation that is more familiar then you think at first. After a successful collaboration between KOP and BUT Film Festival last year, we are once again joining the festival with our exhibition ALIEN-NATION. As a part of the BUT Film Festival, KOP Foundation shows various artists who investigate alienation in daily life, as well as unknown worlds or concepts like parallel universes.
Roos Janssen (student Willem de Kooning Academy, Rotterdam) selected works of various young artists that will be shown in the stairwells that lead to the movie theaters at the BUT Film Festival as well as the Chassé theater near cinema room 3. With artworks by Mike Suijkerbuijk, Savannah Bredow, Barbara Geerlings, Sjuul Joosen, Wencke Nilsson, Anneke Fidder and others. Check www.kop.nu/alien-nation for more info.
Curators: Roos Janssen, Maurice Nuiten, Meike Veldhuijsen Roos (student Willem de Kooning, Rotterdam) has been selected as a Frisse KOP curator. Together with Meike (director KOP) and supervised by Maurice (experienced curator), she compiled this exhibition.
With a variety of projects, the KOP Foundation contributes to the development of the artistic practice of young artists and designers. www.kop.nu
Opening EXPO Wed. 28-8 | 19:00 | BUT Square
---
Date/Time
Wed 28th of August, 19.00hrs.
-
Sun 1st of September, 18.00hrs.
Location
Address
St. Janstraat 18, Breda, The Netherlands